BOOK OUR VERY POPULAR VORTEX/MEDICINE WHEEL COMBO TOUR SPECIAL...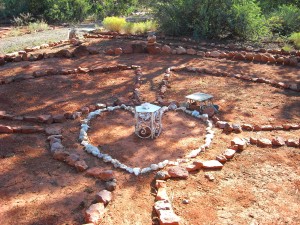 A 4-hour tour for up to four people for only $440, this tour combines the magic of the Sedona vortex experience with a sacred Medicine Wheel ceremony. Book now and receive a bottle of our specially blended Sedona Smudge Spray.
GET THE 4-MINUTE VORTEX EXPERIENCE EXCLUSIVE VIDEO!
Watch Us on Good Morning America...
Sedona Red Rock Tours has been featured on Good Morning America, Conscious Living TV and in Elle Magazine, Nexus, Sedona Magazine and Simon & Baker Luxury Travel. We were also chosen as the official Sedona tour company for THE CHOPRA CENTER 2008 & 2009 Sedona Retreats.
NEW!  Spiritual Counseling Sessions with Akal or Patricia
Your experience in Sedona was a profound one. You received so much clarity and resolved to make lasting changes and want to know how to hold this new energy in the face of the stress of every day life. Or perhaps you haven't made it to Sedona yet, but you'd like assistance in creating deep transformation in your life. Akal, our Shaman, and Patricia, our Ayurvedic specialist can help you do just that. Find out more...
It was so great to meet Akal and Iala. They took our time in Sedona off the Richter Scale! They are the bomb!"  -- Marlina & Jeff, Hawaii, Chopra Retreat Participants
Have a question?
Call our office 7 days a week
(928) 282-0993
E-Mail Us: info@sedonaredrocktours.com
Permit with the Coconino National Forest