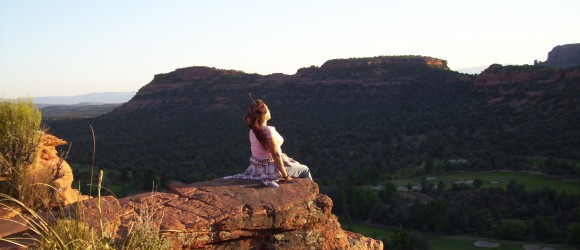 When that moment has come for a tourist or visitor to finally say goodbye to Sedona and its gorgeous sunsets, majestic red rocks and beautiful breathtaking views, the symptoms rarely vary: a lump throat, teary eyes, perhaps a last look over at shadows stealing over Sedona's beautiful red rocks, and a promise to return one day to have another spiritual experience on one of the top private Sedona tours.
Catching Red Rock Fever, Sedona Style
To locals, this distressing condition is simply a case of Red Rock Fever with symptoms familiar to them since the fever comes and goes all year long. Indeed, many are in these environs because of Red Rock Country's zest and gusto, not forgetting the mystery and remnants of ancient cultures. For the unsuspecting visitor, however, this fever arrives like the throb of a new love, and… Read more at Gateway To Sedona
The only remedy to cure that red rock fever is simply a return visit to the majestic red rock formations surrounding the Sedona. An regular annual journey back to red rock country would be a great idea to cure that longing.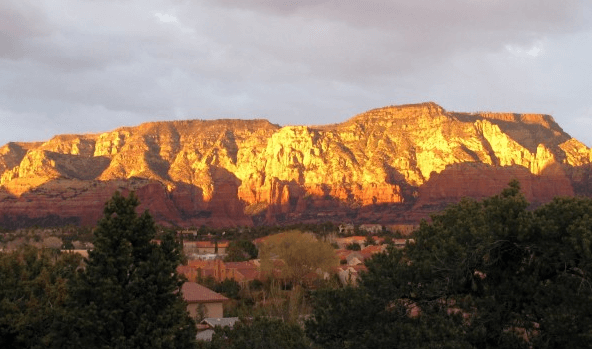 Red rock fever: Spectacular scenery, New Age connections draw visitors to Sedona
The spectacular hiking in perfect weather is the allure. Out of hundreds of trail combinations available, I select those offering a truly Southwestern experience, with a destination such as a high overlook into a rugged red rock canyon, or an isolated… Read more at St.Louis Post-Dispatch
Visit Sedona, Arizona, U.S.A.: Things to do in Sedona – The Red Rock Country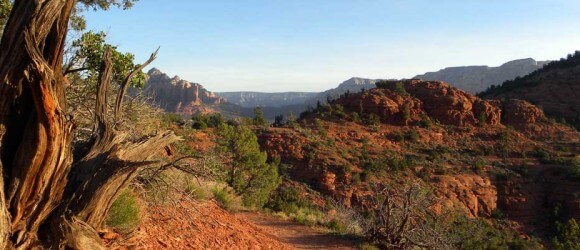 Some of Sedona's most beautiful and majestic hiking trails reside miles beyond the areas of civilization along impossibly convoluted roads. For those with vehicles that are tough enough to endure the journey, the reward is a peace and solitude similar to other remote regions.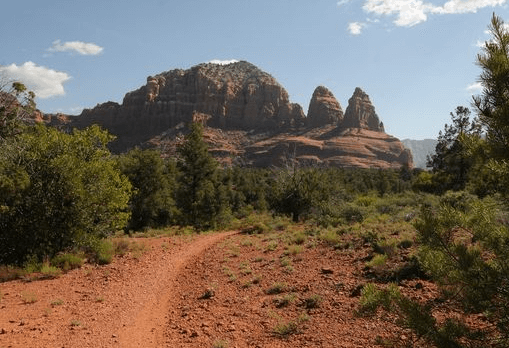 Llama Trail trek shows off Sedona's best red rocks
A quick assessment of the crowded parking lot might lead you to doubt the claim that peace and quiet lie beyond the throngs of camera-toting tourists and scampering kids. However, in less than a mile, the Llama Trail veers away from the mobs of hikers who mostly stick to the main routes leading to… Read more at AZCentral.com
Most of us visualize images and imagine being in the majestic red rock buttes and monoliths that have made Sedona world-famous. Amazing panoramic views of these works of nature appear in all directions. It doesn't matter where you are in Sedona, these masterpieces of nature induces an energy and feeling of peace and tranquility in you.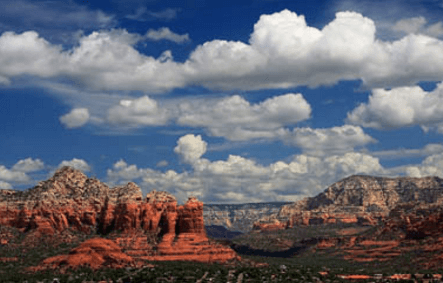 The Red Rocks of Sedona
Native Americans consider the Sedona area as sacred and mystical. Tribal Shamans traveled to Sedona for thousands of years to pray, seek guidance and alignment for their people. Today, the New Age group believes the "Vortex Spots" in Sedona emmenate magnetic fields of energy that have healing powers and clears the mind, body and soul. There are many, many vortex locations but the… Read more at Dream Sedona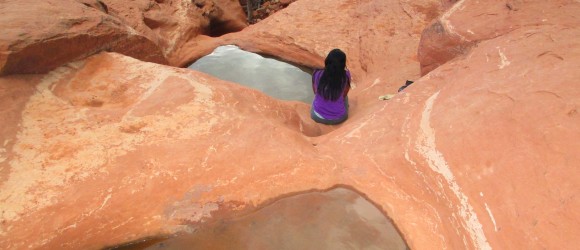 All of our tours involve some aspect of meditation. When spending time on a Sedona AZ spiritual vortex or engaging in Sedona vortex yoga, it's easy to realize the meditation practice. However, even if you are on a Sedona photography tour or a Sedona hiking tour, meditations are taking place!
Often, we're taught that meditation must be practiced in a bubble — removing ourselves from daily interests and stimuli. We may be told that we have to set aside a certain amount of time for a daily practice, and that we have "failed" if we do not manage to do so. Of course, there are wonderful benefits to having a separate meditation practice. The benefits are well known and include everything from lowered blood pressure to mood stability. That being said, we can also benefit equally from tiny meditations throughout our entire day.
Spending time on the Sedona red rocks makes these mini-meditations easy — we're caught for the moment in drinking in the beauty, or feeling the energy around us. But we can take this home, too, with just a little attention. Let's start with something simple — an anchor to remind you to check in with yourself.
A great start is to pause before eating. With your food in front of you, pause to notice your breath. Take three breaths before you start to eat. It's that easy. For now, you don't even need to try to control the breath — just count three breaths and notice the act of breathing as being the most interesting thing happening.
Doing this simple thing before each meal or snack begins the framework for a day where you never completely leave a meditative state — where you always have a finger (or toe!) in the ever-present meditation pool. In future posts, we'll look into types of breathing, and other ways to keep you connected throughout the day — enjoy!